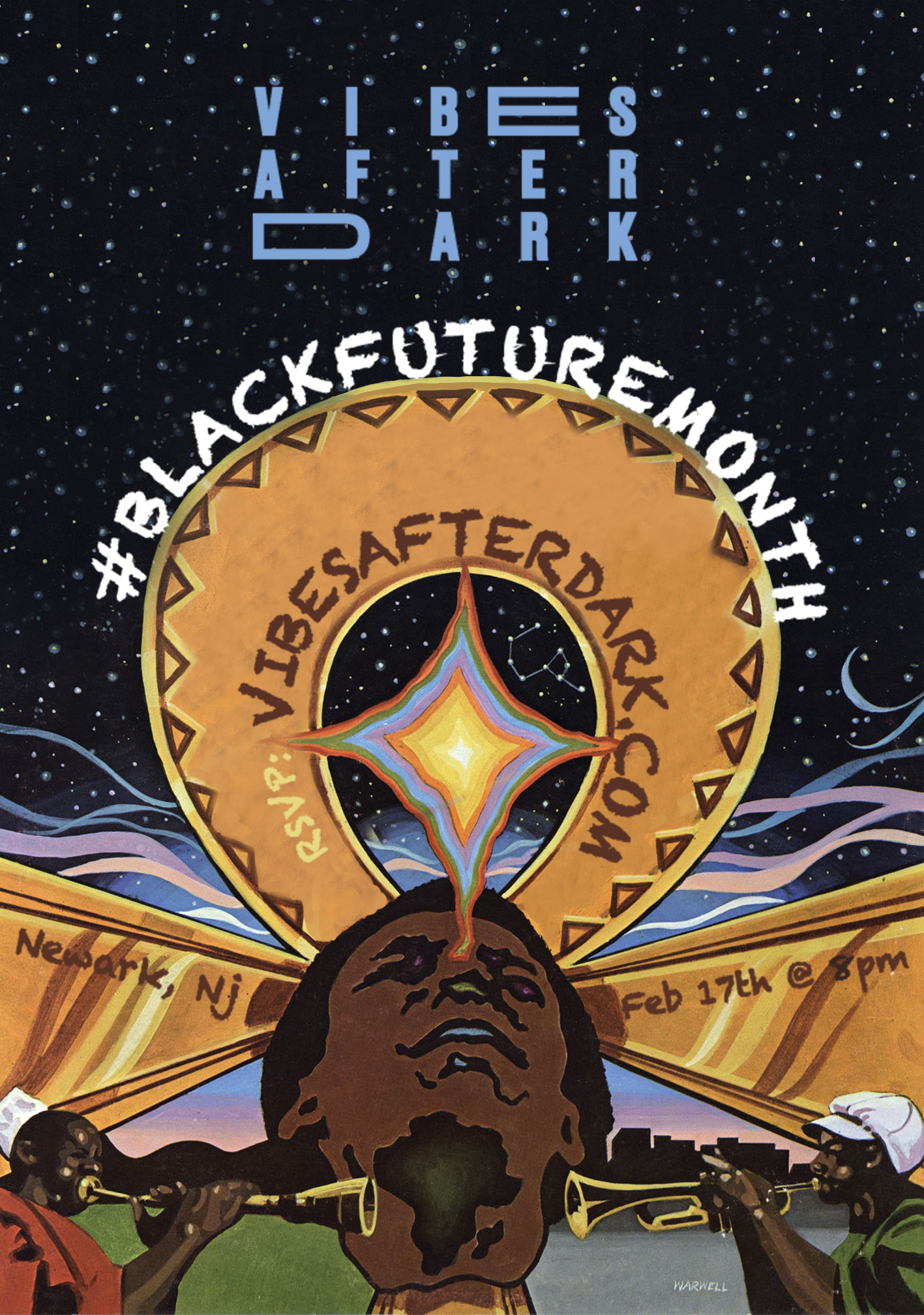 JOIN US FOR AN EVENING OF CELEBRATION OF THE RANGE AND COMPLEXITIES OF EXPRESSION WE ARE INNATELY BORN WITH WHILE SHEDDING THE IMAGINARY BOX OF SOCIETIES PERCEIVED NARRATIVES FOR WHAT IT MEANS TO BE A BLACK HUMAN BEING.
THUS ENABLING US TO BE PRESENT ENOUGH TO ACTUALIZE OUR FUTURES COLLECTIVELY BY REDIRECTING OUR ENERGY TO THESE SPACES AS OPPOSED TO WHERE IT IS MANIPULATED FOR THE CONSUMPTION BY AN OUTSIDE GAZE
WHY DO WE CALL IT BLACK FUTURE MONTH, YOU ASK?
OUR PAST INFORMS OUR FUTURE BUT WE ARE NOT DEFINED BY IT. CONTINUING TO BE OUR ANCESTORS WILDEST DREAMS, WE LOOK TO THE LIMITLESS POSSIBILITIES TO SHAPE OUR FUTURES. JOIN US AS WE SHARE OUR GIFTS, CONNECT WITH ONE ANOTHER AND ACTIVATE CHANGE IN OUR COMMUNITY.
DJs:
ESOTERIC BLACKNESS
STONIE BLUE
PERFORMANCES:
RA NUBI
BRI BLVCK
YESTERDAY NITE
DOCYOUMENTS BY SIRMOORE
Docyouments is a photo journal and magazine focused on self care, art, wellness, literature + community.
VENDORS:
DONATION:
$5 before 10pm
$10 After
SIDENOTE: COME THROUGH DRESSED CHANNELING YOUR FUTURE SELF IF THAT'S HOW YOU FEELIN.